Be the Better You with OXPT
Do you exercise for health, for fun, rehabilitation, to achieve optimal health or because you feel you should? In today's busy world, the pace of life and the endless distractions that are exist, there is always a reason not to exercise. For many, exercise is considered as a past time for the super fit or sporting 'jocks' and occasionally cited by healthcare professionals as the answer to all medical woes.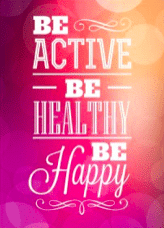 At the present time, we are all facing one of the potentially most severe health crises of modern times. Increased screen time, sedate lifestyle patterns dominated by overconsumption and the recent period of 'lockdown', 'isolation' and restricted movement, are a danger to us all. The need to be active, fitter and more aware of health, wellness, fitness and food choices has never been more important both for our physical and mental health.
Furthermore, it is widely recognised that increased levels of exercise and improved fitness also support cognitive ability – for students this means a greater engagement with their academic commitments and improved learning.
The take home message is clear, we ALL need to be more active, more nutritionally aware and more willing to prioritise our mental and physical wellness despite the challenges of modern life and the recent global pandemic.
OXPT can unlock the 'Better You" and support you on every step to a 'Healthier and Happier' lifestyle. If you regularly exercise and need a change, if you are novice and need help to create new habits, if you are an aspiring athlete seeking elite performance, if you wish to prioritise your health and make positive change or if Covid-19 has prompted you to reflect on what really matters: family, friends and health, do not hesitate to contact OXPT at: www.ox-pt.com or email directly andy@ox-pt.com.