Five Common Myths about Online Tutoring
Online tutoring is becoming more and more popular.  In 2019, we delivered five times as many online tutorials as in 2018.  Many parents, students and tutors, however, are still unsure about how online tutoring works and how it could help them. In this blog post, I'll tackle five common myths about online tutoring.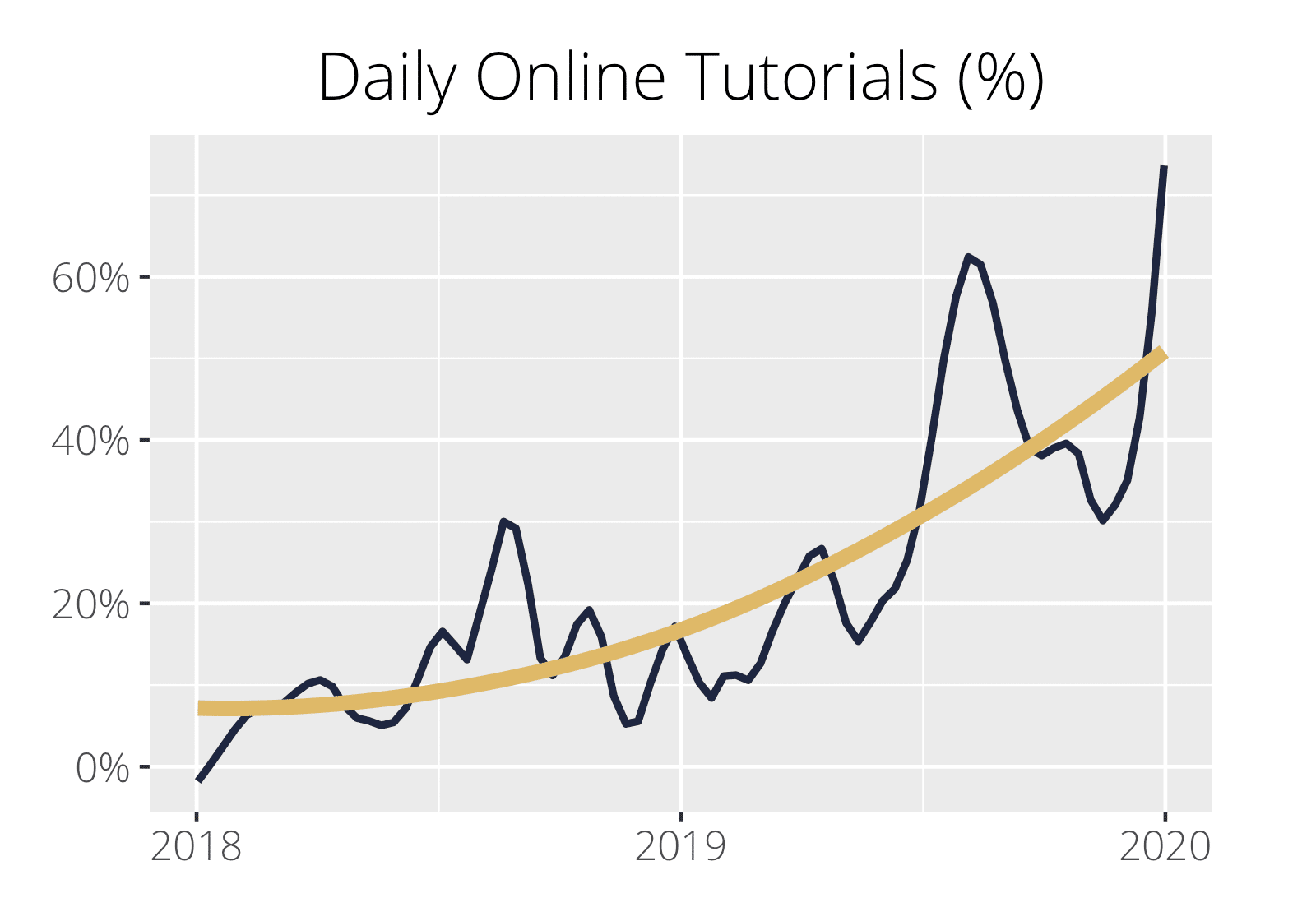 "We won't be able to develop a real connection online."
This is the most common concern we hear about online tutoring. A great connection between student and tutor is essential for tutorials, and online is no exception.
Thanks to the professionalism of our tutors and constantly improving technology, strong tutor and student connections online are now the norm. We are proud of all the feedback we get for our tutorials, including for our online tutorials – here is what a parent recently had to say about their online experience:
"Exceptional teacher. Kind, patient and encouraging. My son's grades were so improved after having him as a tutor – could not recommend highly enough!"
There was no need to mention their tutorials being online – with Oxford Tutors, you get the same exceptional standard every time.
"Children will be distracted being on their computer or iPad."
Parents and tutors are often concerned that children will not be able to focus if they are using their computers – most of the time we associate laptops and iPads with being a distraction!
With online tutoring, this idea is turned on its head. Children are used to working on computers, and the interactive nature of online tutoring means that it captures their full attention. The whiteboard takes up the full screen and the technology becomes the student's focus for the tutorial.
"Online tutorials sound too complicated!"
Thanks to our simple online system, getting connected is easy. No installations or updates are needed – any laptop or tablet with a webcam and Google Chrome installed can get online. Simply click on the link we send you to be taken to your online whiteboard, where you will find more instructions on how to get started.
We strongly recommend using a writing tablet for the best online tutorial experience. Writing tablets are readily available on online marketplaces – click here to see our favourite. The online whiteboard also works really well on an iPad with an Apple Pencil!
Finally, the team at Oxford Tutors is always on hand to provide technical support – just email support@oxfordtutors.com before or during your tutorial and we'll do our best to help.
"Online tutorials are unsecure and unsafe."
Student safety is our priority at Oxford Tutors and our online whiteboard system does not compromise in any way on student safety.
Unlike tutoring over Skype or FaceTime, no student email addresses or Skype names need to be shared. Parents and members of the Oxford Tutors office team can join and monitor tutorials at any time, from anywhere in the world. Students who struggle to work in school and other face to face environments can continue to learn from the security of their own home, opening up new opportunities for students who would otherwise be unable to learn.
"It will be inconvenient to get online and connected for tutorials."
Online tutoring opens up many more opportunities for tutorials. School term breaks, early mornings, free periods, and more become available thanks to the option of online tutorials.
Even better, costly travel time is eliminated, which helps tutors and parents. There is no limit to the number of students who can be online per family, so all four children can be having tutorials with different tutors at once!
We hope this answers some of your questions about online tutorials. If you have any further questions, please do get in touch with us on 01865 655660 or welcome@oxfordtutors.com and we would be happy to help!
— Joseph Bradley, University Admissions Specialist, joe@oxfordtutors.com