At Oxford Tutors, we support a number of students applying to study at the Universities of Oxford and Cambridge. We are delighted to report that 2019-20 has been our most successful year yet!
Oxbridge applicants who were supported by Oxford Tutors this year were more than 4 times as likely to be offered a place at Oxford or Cambridge universities than the average.
75% of students who accessed our services for admissions test preparation, and had at least two mock interviews, achieved an offer from either Oxford or Cambridge. In fact, those students who had more than two mock interviews with us were almost twice as likely to get an offer as those who didn't.
Students who attended our Oxbridge Interview Preparation Day, held in Oxford on the weekend before the interviews, were three times more likely to get an offer than the average.
Considering individual subjects, with Oxford Tutors' support, students are:
nearly 7 times more likely to gain an offer for Mathematics

4 times more likely to gain an offer for Economics, Natural Sciences and English

3 times more likely to gain an offer for Law and Engineering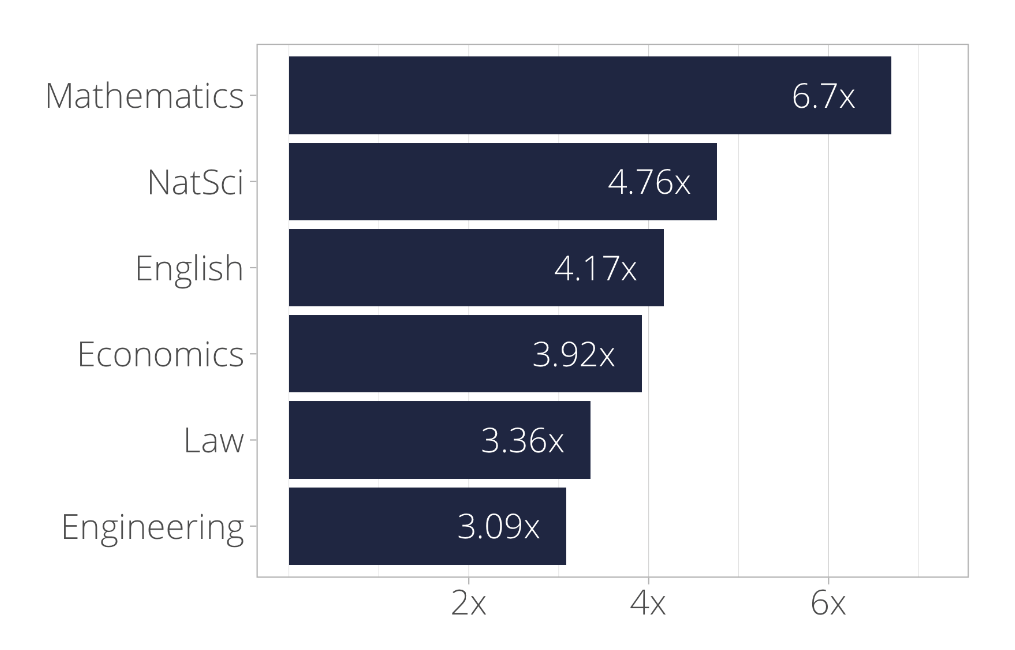 Oxford Tutors also works with schools to offer Oxbridge admissions preparation. Of those schools we visited in 2019, all Cambridge applicants were invited to attend an interview, and students attending were more than 50% likely to be offered a place.
We are aiming to do even better in the next admissions cycle, so if you will be applying for university this October take a look at our Admissions page! Whether you are looking for admissions test preparation or would like advice on how to go about the whole application process, click here to book a free twenty-minute consultation over the phone to discuss what the best option may be.