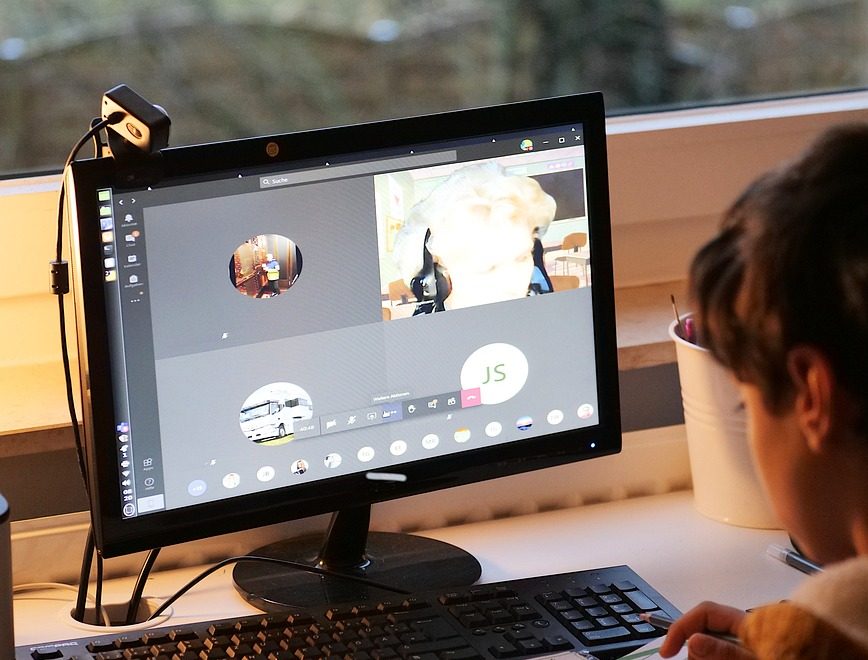 Interviewing Online: How to Set Up
3 tricks to help you look smart
Position your camera at eye level
Do what you can to raise your webcam to eye level; use books, a stand or whatever you have to hand. This enables a more lifelike interaction where the interviewer will feel like they are speaking to your face rather than just your chin. It also encourages you to keep good posture instead of stooping over your desk.
Ensure you have good lighting
Good lighting allows interviewers to see your expressions and offers better non-verbal communication. This can be important not only when answering questions, but also when conveying enthusiasm for your course. Backlighting makes you dark and difficult to see so try to face the brightest source of light in the room (usually a window).
Blur your background
Blurring your background stops interviewers from focusing on things in the room that aren't you. Although they should only be listening to what you have to say, don't let them be distracted by a cluttered room in the background. This function is available and easy to find in Zoom, Microsoft Teams and Whereby.
Hear our experts give more tips on the perfect set-up and how to impress STEM or Humanities interviewers by signing up to one of our Mock Interview Days! Click below to find out more.
MOCK INTERVIEW DAYS
Joss King, Oxbridge Intern