Performance Coaching
Improve academic engagement
Unlock academic potential Increase confidence Optimise performance
Unlock academic potential
Increase confidence
Optimise exam performance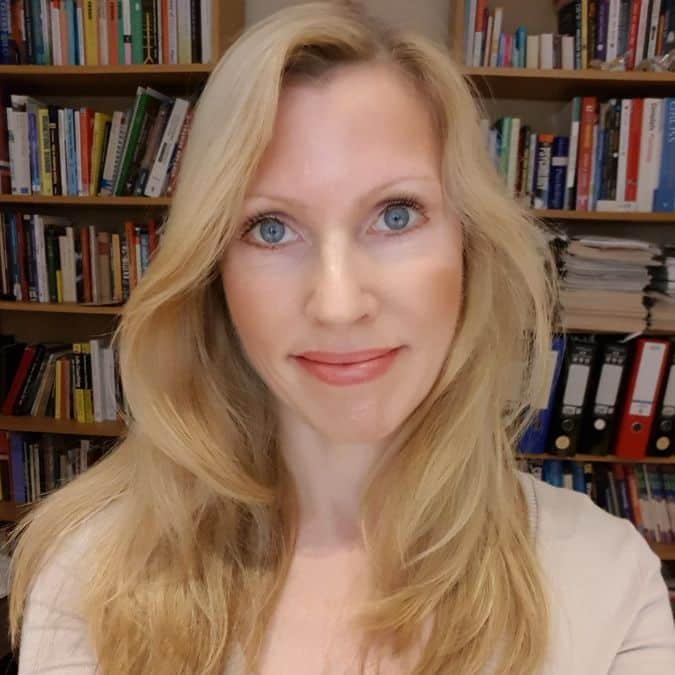 Pepita Torbrand is a Chartered Coaching Psychologist (BSc, MSc, CPsychol), Educational Consultant (PGCE QTLS) and Academic Performance Coach (MISCP). Pepita offers online coaching to teenagers and parents, focusing on increasing wellbeing and confidence by reducing unhelpful thinking habits, self-sabotaging, procrastination, perfectionism and self-doubt. Her evidence-based coaching practice takes an integrative and strengths-based approach; helping children utilise their strengths to develop motivation, self-belief and a positive self-image. Pepita's coaching is based on the pillars of Positive Psychology, Acceptance and Commitment Therapy (ACT), Cognitive Behavioural Therapy and Solution Focused Coaching, focusing on the importance of mindset, perceptions and cognitions.
My aim is simple.
Helping every child reach their full potential in any area of life they want to work on.
I help students across a huge range of sectors including:
Sleep and Social Media

Anxiety and Exam Stress

Support with ADHD, RSD, Dyslexia, Dyspraxia, Dyscalculia

Self-image and Self-doubt

Exclusion and Bullying

Procrastination and Self-sabotage

Confidence and Motivation
In performance coaching, we work collaboratively on developing the right mindset to not only cope, but to optimise your child's well-being and performance by unlocking their full potential. My tools and activities are cutting-edge and uniquely tailored for each student, parent or family I work with. My techniques stem from Acceptance and Commitment Therapy, Cognitive Behavioural Coaching, Positive Psychology, the Humanistic Approach and Solution Focused Coaching.
In Performance Coaching, your child will:
Learn how to optimise their performance, resourcefulness and motivation

Build confidence and enhance well-being by promoting rational & affirmative thinking

Find bespoke, effective strategies to help them excel in their learning

Challenge thinking errors, such as over-estimation of stressors, which often lead to anxiety and procrastination

Online Performance Coaching will help your child develop and use their inner coach, as opposed to their often-overused inner critic.
We work on identifying your child's natural strengths and values and using these to help them flourish and excel.
Pepita is amazing. She commanded our son's respect from the moment he met her and she also makes the tutorial sessions enjoyable. His performance and self-confidence are improving exponentially.
Pepita's work with my son is essential and so important for him. I am happy with her work and will continue to come to her during this important school year for him.
Pepita is an excellent tutor. She is truly dedicated to the task, and is also astute in assessing and then adjusting to the current situation as well as quite complex learning needs. She has not only helped my son but she has also helped me understand how I can help him. Both my son and I appreciate the quality of the sessions. You feel as if, with Pepita, there is never a wasted moment!
In the 6-7 sessions Pepita has had with our son, the positive impact on his attitude to school, learning and taking responsibility for his actions is very evident. She is incredibly perceptive and has an ability to connect with him on a different level to a parent or teacher, resulting in him engaging in her sessions and adopting her strategies which have all been to positive effect. If only we had known about Pepita earlier! We will definitely be recommending her to others.
We're very happy. Pepita has really engaged our son and has provided good feedback to us so we know how he is doing.
My daughter's confidence has grown immensely and we have seen lots of positive impact. Pepita is such a lovely coach. We received lovely feedback and had regular discussions about progress. We would strongly recommend her to anyone.
Pepita is an excellent chartered Psychologist. I contacted her for performance coaching for my 15-year old son. Her skilled and professional approach with friendly demeanour was vital to establish rapport to drive change. Her intervention was very helpful, evidenced by a significant improvement in my son's grades and by a visible change in his approach to revising.
My daughter developed a great working relationship with Pepita and found her help and advice invaluable. I would recommend Pepita highly to any prospective tutee.
A great teacher. Pepita cares, as well as being on top of the topic and has a tremendous approach to coaching. She has the 'X Factor'.
Pepita is really connecting with my son!
Performance Coaching is evidence-based
PERFORMANCE COACHING
Register now for a free initial consultation
call us on +44 (0)1865 655660