Improve academic engagement with
PERFORMANCE COACHING
Unlock academic potential Increase confidence Optimise performance
Unlock academic potential
Increase confidence
Optimise exam performance
My aim is simple.
Helping every child reach their full potential in any area they want to work on.
I help students in a wide range of areas, including
reducing procrastination

enhancing motivation and study effectiveness

sleep and social media

resilience

well-being

strengths mapping
In online performance coaching, we work collaboratively on developing the right mindset to not only cope, but to optimise your child's well-being and performance by unlocking their full potential.
My tools and activities are cutting-edge and uniquely tailored for each student I work with, stemming from Cognitive Behavioural Coaching, Positive Coaching Psychology, Sports Psychology and Life Coaching.
In Online Performance Coaching, your child will
focus on optimising their performance, resourcefulness and motivation by setting goals2GET!

build confidence and enhance well-being by promoting rational & affirmative thinking

find bespoke and cutting-edge strategies to help them excel in their learning

challenge frequently-occurring thinking errors which often lead to anxiety and procrastination — such as automatic negative thoughts, self-doubt and over-estimating stressors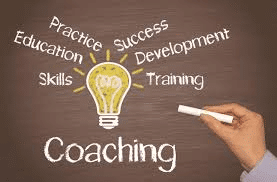 Online Performance Coaching will help your child develop and use their inner coach, as opposed to their often-overused inner critic.
My sessions also focus on implementing relaxation strategies to successfully cope with demands and stressors and identify and build on your child's Natural Strengths, to fast track performance and help achieve their goals!
Pepita is a Chartered Psychologist (BSc, MSc, CPsychol), Academic Performance Coach (MISCP) and Experienced Teacher (QTLS), having worked as Head of Psychology at a leading independent girls' school. She has many years' experience of helping students optimise their academic performance and increase their resilience and confidence. In her research, Pepita has documented evidence of the many positive effects of using performance coaching with students.  She trains teachers nationwide on how to use coaching to raise students' exam performance, well-being and perseverance.
A recent testimonial: Pepita is an excellent tutor. She is truly dedicated to the task, and is also astute in assessing and then adjusting to the current situation as well as quite complex learning needs. She not only has helped my son but she has also helped me understand how I can help him. Both my son and I appreciate the quality of the sessions. You feel as if, with Pepita, there is never a wasted moment!
And another: Excellent – we couldn't be happier. Pepita's early sessions with our son made an immediate impact on him. We think she has played a big role in shifting his feelings about work and his capacity to apply himself. We are looking forward to picking up again with Pepita for further sessions to cement the great progress made.
Performance Coaching is evidence-based
PERFORMANCE COACHING
Register now for a free initial consultation
call us on +44 (0)1865 655660