How To Survive The First Draft of Your Personal Statement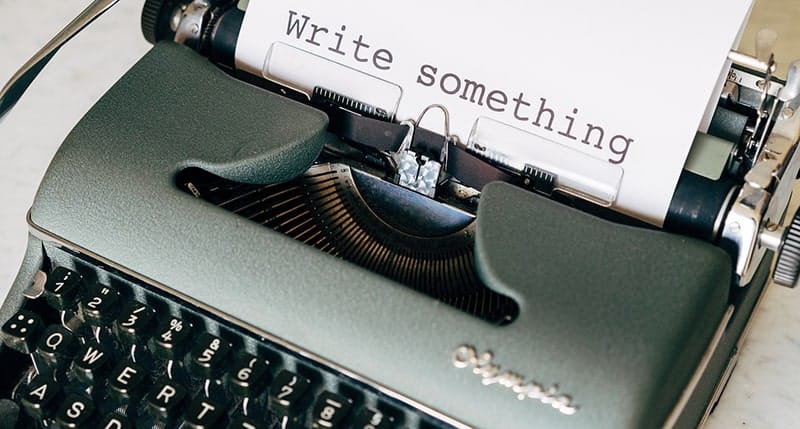 Applying to university can be dizzying. A multitude of questions run through your mind: What do I want to study for 3 to 4 years? Which universities are good for my subject? What are they looking for? And just when you think the experience couldn't get any more mind-boggling, you turn up to school and are told: It's time to start your first draft of your Personal Statement.
It does not matter if you have writing competitions under your belt, or manage a popular blog in your own spare-time, when it comes to the Personal Statement, it is hard to have anything like a head start. The Personal Statement requires a unique kind of self-reflection, as well as a particular way of expressing that self-reflection, the both of which you will never had had to engage in before!
Here is some advice on how to survive your first draft of your personal statement!
Let's start with what the statement is for. Personal statements are a key part of university applications. They are an applicant's chance to express their interest in their chosen course of study, and to profile their relevant knowledge and skills. They are required by all applicants applying to UK undergraduate-level degree, and applicants must use the same, single statement across all their university choices. They matter for a lot of reasons, but primarily, they give a lot of universities their only sense of who you are and why you want to study on their course.
Bearing this in mind can really help you in the writing stage, because it can give you a sense of what each paragraph is meant to 'do'. Take, for instance, introductions! Introductions are a great place to say something honest and eye-catching; they are, after all, the first impression that an admissions tutor will have of you personally, and so you want to start strong by impressing a sense of love for your subject. Just like this introduction:
"It is difficult to say why I like physics as opposed to biology or chemistry. They are natural sciences, informing us through the use of rigorous mathematical and empirical methods. I think I like the kookiness of physics: the universe seems to be made up of odd bits and bobs, its elements like bric-a-brac found scattered across a messy attic. There is something to it that feels satisfying the way spring cleaning does, as if we are all coming together to tidy up the garden shed, but for reality."
Saying something passionate is all well and good – but what about the main body paragraphs? Aren't they the core of the statement, and how should someone go about writing those? Well, let's look at the following example:
'Wanting to explore formal innovation, I read Andrew McMillan's Playtime. I was moved by one poem in which McMillan's use of form induces a feeling of blankness or haziness, which helps the reader understand that what we have here is an attempt to a capture a moment (things which are, by their very nature, fleeting). This also permeates the poem with a feeling of fragility, which makes me wonder whether it highlights the dark side of 'queer time': whilst the narrator looks back on a tryst free of an institutionalised or normative trajectory, it is coupled with a kind of scarcity – the same scarcity that motivates the hungry poet to reach back to such a painful, but delicious, moment of intimacy. I turned to E.M Forster's Maurice to think around this theme more and see what English Literature has to offer in our evaluation of the change we have seen in gay people's lives in Britain in the past century.'
It is hard to read this and not feel as though this is someone with both passion for and understanding of English Literature – what is it exactly that communicates this? Firstly, they have evidenced their effort – they have gone the extra mile not only by finding some poets that have expanded their sense of the formal possibilities of poetry writing, but also chased up a theme of interest by taking their reading further and finding the right novel to help them think about literature's role in understanding the historical texture of gay lives in Britain. It is all about packing as much super-curricular evidence as you can into your paragraphs so they really pack a punch.
And secondly, it is sufficiently academic without being essayistic or reading like schoolwork. Notice how the statement appeals to the theoretical notion of 'queer time' (an extra bit of super-curricular evidence!) without explaining it. That is because, with the statement, you don't have to; write as though you know your stuff and your readers knows their stuff too. The way you talk about your subject, without explaining it, will be evidence enough that you can walk the walk as well.
And what about conclusions? How do you round a statement in a way that is not anti-climactic? The answer here is confidence – confidence, confidence, confidence. You go out with a bang by staking your claim to a university offer. That is, you say something like this:
'Being able to study Theology is not simply a matter however of having an early grip of scripture, or being versed with the premises of Aquinas's five ways. It is a matter of being open to the possibility that our natural scientific outlook is narrower in scope than a higher outlook, and that it is from the balcony of Theology that we can think about the wider significance of science, art and culture religiously cast. I am spurred on to open my mind this way, because of a deep-seated feeling that physical reality is only half the story, and my goal as a Theology student would be to seek out all that we might have lost sight of.'

Think about it like sticking the landing: if you are unsure you have what it takes, it's going to feel like a wobbly finish. Not very impactful at all!
But, most importantly, remember it's only a first draft. Your teachers will have lots of helpful advice and knowledge to guide you through this process, and if you can trust in that, it'll only feel ten times in to get stuck in and survive your first draft!
Best of luck from us: The Oxford and Cambridge Tutors Team.